Kalamazoo Manufacturing Company
Other Products
In early 2011 I received an email from a person in Vancouver, BC who kindly sent photos of a toy called the "Flying Scot". As you can see below, you can propel it with the handles and steer the front wheels with your feet.

And here is the same Flying Scot beautifully restored in August 2012: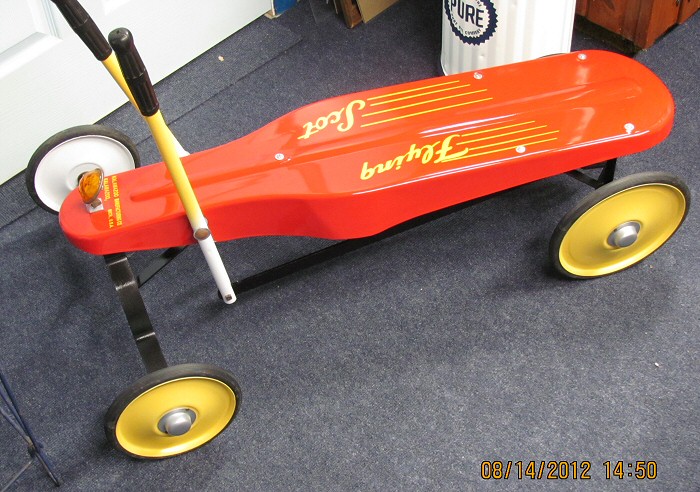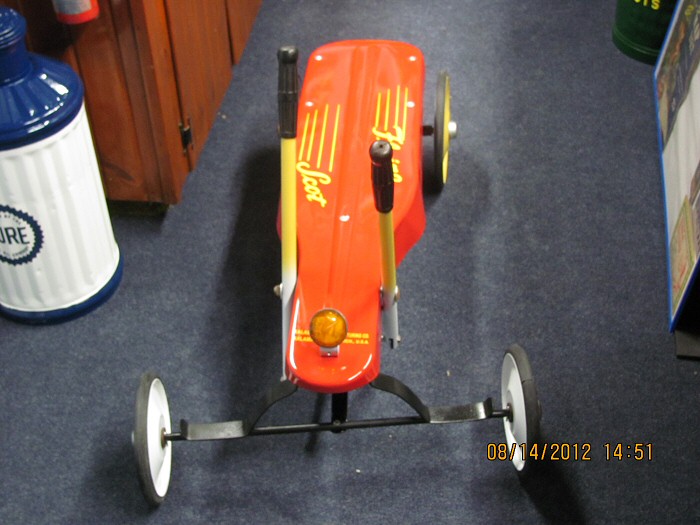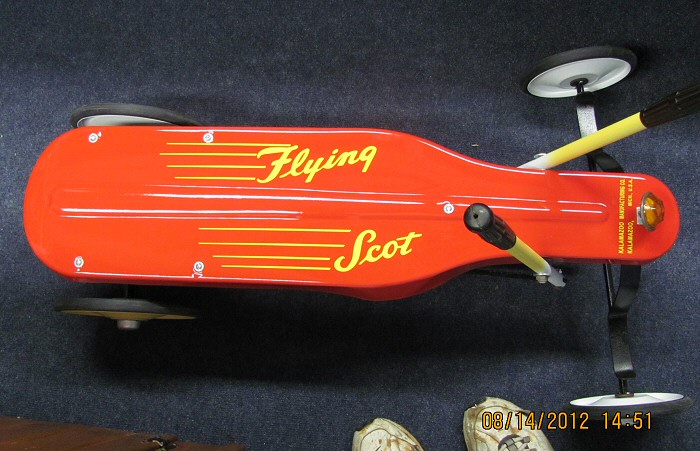 In 2007 I came across a wooden spark intensifier on eBay made by the Kalamazoo Manufacturing Company.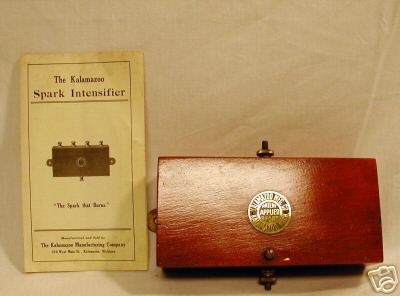 Return to Kalamazoo Manufacturing Co Page
18 August, 2012